Fast-Acting Tub, Tile & Shower Cleaner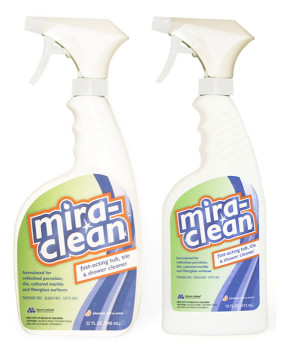 Specially formulated for refinished surfaces by Miracle Method, Mira-Clean is a safe and very effective cleaner that works equally well on non-refinished surfaces. It is so good that you'll use it for all your tub, tile, and shower cleaning needs.
Mira-Clean leaves bathtubs and showers sparkling clean and is:
• Phosphate Free
• Bleach Free
• Septic Safe
Developed by Miracle Method for refinished surfaces:
•  Porcelain
•  Cultured Marble                                
•  Tile
•  Fiberglass
•  Also great on non-refinished surfaces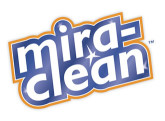 Mira-Clean - How to Order
Mira-Clean is only available through your local Miracle Method office. Click on Find a Location or call our toll free locator number, 1-888-271-7690 to reach the nearest Miracle Method professional.